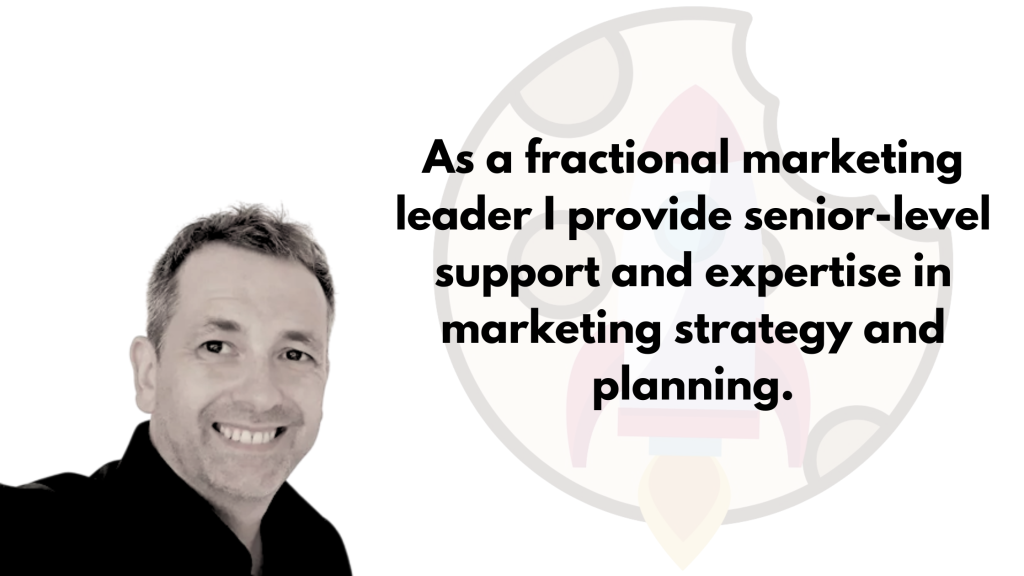 Lets talk about Fractional Marketing Leader Services! Work with me as your Fractional Marketing leader, I offer a Marketing Capability Assessment, Marketing Strategy Development and coaching for your Team.
I am currently available to work with B2B businesses and startups as a Fractional Marketing leader. If you are looking for a senior-level marketer to refresh your marketing focus, and work with your existing marketing and management teams – I can help.
Got Questions?
What does a fractional marketing leader do?
As a fractional marketing leader I provide senior-level support and expertise in marketing strategy and planning. I collaborate with your leadership team, manage your partners, or your senior marketing team, to offer advice and guidance on business decisions from a marketing perspective. I can be responsible for recruiting, establishing, managing and mentoring your marketing team and I will implement effective marketing and business development processes, and take charge of project management for major marketing initiatives, like a rebrands or brand refresh.
I will create comprehensive marketing and business development plans tailored to your specific services, sectors, and industry and develop social media marketing and content strategies, contributing to thought leadership and campaign development.
What are the benefits of a Fractional Marketing Leader?
Engaging a Fractional Marketing leader brings numerous benefits to your business. One of the greatest advantages is gaining access to a highly experienced marketer who can drive your business forward and propel key projects to success.
Having a dedicated resource solely focused on leading your marketing efforts is incredibly valuable, but it is a big investment to employ someone fulltime and it takes time to recruit and onboard them. As a Fractional Marketing leader I bring a wealth of experience to hit the ground running and can customise my involvement (days and times) based on your specific needs.

What is the difference between a Fractional Marketing Leader and a Marketing Consultant or Agency?
The level of involvement for a Fractional marketing leader is much higher than a Marketing Consultant or an agency.
A Fractional Marketing leader will run your marketing team on a day to day basis, just like an in-house marketing leader – but without the associated overheads like NI, Tax and Pension. It is a cost-efficient way to quickly bring senior level marketing expertise to your business.
What Industries do you work with?
My experience of over 20 years was gained mostly in B2B Enterprise Software and SaaS companies and I have worked in the UK, USA, and Asia in industries like, Mainframe Rehosting and Legacy Infrastructure Modernisation, Recruitment Technology, Health & Safety Technology. I have also work in Marketing and consultation roles in Plastics Manufacturing, FoodTech, Cybersecurity, Automotive, Live-Online Auction, and Independant Medical Education.